If you want to start a successful dropshipping business, you need to source premium products from reliable vendors. To accomplish this, a dropshipping marketplace is a great option.
The top 5 dropshipping marketplaces are presented here. Using the following businesses, you'll be able to access products from many different dropshipping vendors through a single interface. You can avoid losing money on unsold stock and maximize your profits by matching up your stock levels with your selling prices.
Spocket (US/EU)
Spocket is one of the first and largest dropshipping marketplaces where buyers can find products with expedited shipping times from US and European warehouses.
Spocket offers millions of top-notch items across dozens of broad categories, such as toys, clothing, homeware, technology accessories, pet supplies, stationery, and gifts. You can find products to sell online in a matter of minutes by simply browsing the market.
Spocket is more than just a dropshipping marketplace; it also works with Shopify, WooCommerce, Ecwid, and BigCommerce, to name a few. Once everything has been synced, you can import any of the products to your sales channel and the stock and price will be updated automatically.
Spocket also includes a robust Chrome extension for importing products from AliExpress, as well as a curated list of best-selling dropshipping items.
In terms of cost, looking around the Spocket market doesn't cost you a thing. The Chrome extension for AliExpress dropshipping is also available at no cost to users. Automating inventory management and importing products from the marketplace begins at just $29.99 per month.
Top Features
The most widely used dropshipping marketplace and sourcing tool
Millions of items from thousands of independent U.S. and European vendors
Compatible with a wide range of e-commerce platforms
Import products rapidly and have stock levels automatically updated.
You can look around the market at no cost, and the paid options are reasonable.
Syncee (US/UK/EU)
Syncee is yet another major dropshipping marketplace, boasting millions of items from thousands of suppliers across the United States, the United Kingdom, and Europe.
Syncee is a one-stop shop for the best-selling products in every imaginable category, including but not limited to apparel, fashion accessories, home goods, gifts, mobile accessories, and toys. You can quickly search for something and then narrow down your search results by shipping location, price range, stock status, and other criteria.
If you find a product that would sell well in your shop, you can easily add it with just a few mouse clicks. Syncee can be used in conjunction with more than five different popular e-commerce platforms. The platform can also update stock levels and synchronize orders automatically.
Consequently, you can stop worrying about products going out of stock or increasing in price. Your listings will be kept current and accurate by Syncee.
Syncee's ability to search the market for both suppliers and products is a distinctive feature. Go to the "find suppliers" tab, and you'll be presented with a list of the top dropshipping businesses in the US, UK, and EU in an instant.
You can avoid using Syncee altogether by conducting business straight with the distributors. Syncee lists every provider in detail, down to their physical address, website, product catalog, and shipping practices.
Registration on Syncee, where users can search for products and vendors, is free of charge. Importing up to 25 products into your shop is also totally free. For an additional $29 per month, you can upgrade to a plan that gives you access to even more imports, as well as features like synced inventory and orders that update automatically.
Syncee is an all-inclusive program. You can use this system to run your entire dropshipping operation with ease. New products can be discovered, listings can be made, suppliers can be communicated with, orders can be managed, and sales analytics can be viewed.
Top Features
A unified dropshipping marketplace and business-to-business service
Over a million items from tens of thousands of trusted vendors
Simple one-click product import lets you quickly stock your web shop with existing inventory.
No cost to shop around and bring in 25 items
Discounted premium packages with complete stock control
AppScenic (US/UK/EU)
AppScenic is widely regarded as the best dropshipping marketplace and automation tool available, boasting hundreds of five-star reviews on platforms like TrustPilot and Shopify.
More than a million products are available from certified dropshipping suppliers in the United States, the United Kingdom, and Europe. All products are listed for sale on your online shop, and you offer lightning-fast shipping (typically arriving at customers' doorsteps within three to five business days).
In fact, AppScenic is compatible with many different e-commerce platforms, such as Shopify and WooCommerce. This facilitates direct product import from the marketplace, complete with instantaneous stock and price updates and fully automated order processing.
Electronics, home goods, gifts, toys, clothing, fashion accessories, pet supplies, and tools are just some of the many categories covered by AppScenic.
In the 'products' section of the control panel, you can specify your search criteria, such as category, shipping zone, price range, stock status, and more.
Any product that seems like it might work for you can be imported with the click of a button. A few clicks, and the items will be uploaded to your virtual store.
In the same vein as other dropshipping marketplaces, AppScenic's membership and product catalog are both completely free. Your import list can grow by up to 500 items at no extra cost. But if you want to automate your inventory management and push products to your store, you'll need to upgrade to a paid plan.
Top Features
The best drop shipping marketplace for online retailers
Over a million items sourced directly from hundreds of local U.S., U.K., and EU suppliers
WooCommerce, Shopify, Wix, and more are all supported.
Automatic reordering based on real-time stock levels
Joining and perusing the best-sellers catalog is completely free.
Avasam (UK)
Dropshipping marketplace and product sourcing platform Avasam launched in 2017 and has since won multiple awards in the United Kingdom. There are millions of products available across all markets and niches, all of which are dropshipped from the company's headquarters in the United Kingdom.
Joining is free, and once you're logged in, the simplified dashboard makes it easy to find products to sell online. You can either type in a product's name or browse its many categories to accomplish this. Furthermore, you can narrow down your search by specifying a price range, quantity available, and/or release date.
All of the items have been photographed in high resolution and have had their descriptions edited by professionals. There is also information on shipping rates, estimated delivery times, and how many of each item are currently in stock.
You can use Avasam to do more than just source products and services; the platform also allows you to import goods straight into your e-commerce platform. Avasam is unique among dropshipping marketplaces in that it allows users to connect their stores built with popular platforms like Shopify, WooCommerce, and BigCommerce as well as with eBay and Amazon.
Further, Avasam allows you to download product data in bulk for uploading to your store or marketplace, and it automates the synchronization of inventory and management of orders. It's a one-of-a-kind service that keeps getting better by adding cutting-edge options for its users.
Top Features
The UK's most dynamic dropshipping platform.
With millions of products available from hundreds of trusted UK vendors.
works with online stores like Amazon and eBay
Integration of order processing and stock management systems
Signing up is free, and premium upgrades are reasonably priced.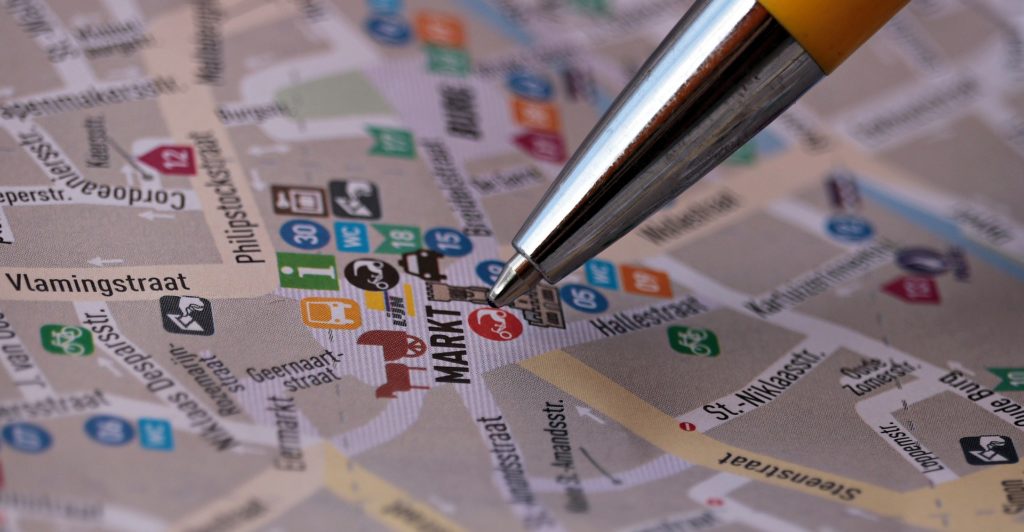 DHgate (China)
The best Chinese dropshipping marketplace is DHgate. Among B2B markets, DHgate ranks high. Millions of customers all over the world use it, and some of the largest e-commerce sites also use it.
It's worth noting that the vast majority of DHgate's business comes from business-to-business transactions involving bulk purchases of goods from Chinese wholesalers. Since there is no minimum order value and millions of products available, the marketplace is gaining popularity as a dropshipping destination.
You can now start selling them as dropshipping inventory on any e-commerce platform, be it Shopify, WooCommerce, eBay, or Amazon. You won't have to spend as much money up front, and you'll still be able to get wholesale prices for dropshipping.
Simply search for a product and select the "single piece" filter to see only those results that do not require a minimum order. As a growing number of products on DHgate are shipped directly from local warehouses in the US, UK, and Europe, you can also filter the results by "shipping location."
There aren't any built-in tools on DHgate for importing products to your store or marketplace, but there are several dropshipping plugins and apps that can help you do so. You can use these tools to automate stock and price management for DHgate products, and to add DHgate products to your sales channel.
Remember that DHgate doesn't cost anything to use. Signing up as a buyer doesn't require any sort of financial information to be entered. You have access to free, unlimited order placement and 100% purchase protection.
Top Features
One of the most important platforms for business-to-business trade, used by millions of companies around the world.
Huge product catalog with no minimum purchase required
Dropshippable on any online storefront
Wholesale and bulk pricing are available without the need for membership.
Frequently Asked Questions (FAQs)
What is a dropshipping marketplace?
When a business owner needs to stock their online store or brick-and-mortar store with goods, they can use a dropshipping marketplace to do so from a variety of different dropshipping suppliers. Comparable to eBay, dropshipping marketplaces facilitate transactions between businesses.
In most cases, dropshipping marketplaces provide a place to look for products and add them to your sales channel. You can typically manage orders, returns, and refunds through the marketplace and not have to deal with the suppliers directly.
Why use a dropshipping marketplace?
There are numerous advantages to using a dropshipping marketplace as a product sourcing strategy. To begin, you'll have a centralized location from which to conduct business with a wide variety of vendors. The marketplace also features integrated order, return, and refund management.
And most of the marketplaces we've covered here in this guide will even let you automate inventory management and import products straight into your sales channel. Order processing can be automated or simplified in some situations. You'll be able to expand your company quickly and with much less effort.
The product selection available through a dropshipping marketplace is practically limitless. You won't have to switch between different websites or manage a multitude of different businesses. You are free to sell items from any number of vendors.
Are dropshipping marketplaces free to use?
Joining a dropshipping marketplace and browsing the wares they offer is typically free. There may be cases where you can import a small number of products to your store at no cost. However, in order to gain access to premium features like automated inventory management and order fulfillment, a paid subscription is typically required.
Syncee, for instance, lets you import up to 25 products for free while browsing the market, and hundreds more with the premium plans, which also include daily stock updates. Though joining Spocket is free, importing products will require a premium account.
How do I choose a dropshipping marketplace?
Which dropshipping marketplace works best for you will depend heavily on the nature of your business. You can use Spocket or Syncee, for instance, to find reliable US-based suppliers for the products you need. Avasam is a fantastic option if you need to find a supplier that offers quick shipping to the UK.
The majority of the dropshipping marketplaces listed here are free to join, so it's in your best interest to test out a few of them to see which one works best for you. You can shop around for the ideal solution without entering any payment information at all.
What is the alternative to using a dropshipping marketplace?
Direct trade with suppliers is an alternative to using a dropshipping marketplace. Using either a dropshipping directory or good old-fashioned Google is your best bet. For more information on reliable dropshipping companies, peruse the guides we've compiled.
Use of dropshipping software is an alternative. The majority of dropshipping platforms provide a one-stop-shop for all your supplier discovery, product listing creation, and stock management needs. Moreover, Shopify and WooCommerce, two of the most popular e-commerce platforms, have a wealth of dropshipping plugins and apps available for their users.
Final Word
Thus, you now have the full picture. Here are the top five dropshipping marketplaces where you can locate products and vendors. On top of that, the majority of these platforms enable you to automate a wide range of processes, letting you launch and grow a massively scalable online ecommerce enterprise.
Don't forget to check out the rest of our helpful articles and manuals. We've got a growing library of posts that cover everything from the top dropshipping software and suppliers to how to get more customers to your site and boost your earnings with this business model.